Now, in order to hack Galaxy Note 10, you need to physically access the device at least once. If the device is unlocked, you can use a third-party tool to remove the lock screen on the device. From here, you can download the APK version of the tracking app. Once the app is installed, you have to log-in with your own account credentials.
Install the app and launch. Choose to keep or remove the app icon after installation.
How Can I Get FlexiSPY EXPRESS?
Now, enter Galaxy Note 10 Spy App login details that you have created in step 1 and grant the needed permissions to the app to start hack Galaxy Note You can even remove the app icon and let it run in the stealth mode. Switch back to your computer and log in Galaxy Note 10 Spy Software online dashboard with your monitoring app account.
Now, you are able to remotely hack the target Galaxy Note 10 phone. After all, safety is the number one priority. You can also view and download photos, videos or voice files attachment from target device. Track Call Logs Galaxy Note 10 monitoring software allows you to instantly view the complete call history on a monitored phone. The call logs are displayed in a chronological way including contact names, phone numbers, created time, call duration, and the types of calls such as incoming, outgoing, missed or rejected calls.
Track GPS location Track the past locations of the device and the path taken by the user to know their location history. Monitor the real-time location of a device to know the exact whereabouts of the targeted user. Set safe zones and get immediate notifications whenever your child enters or exits them. Determine route history and most frequently visited locations. Monitor web browsing Keep track of what your kid read or watch online.
Overall, SpyEra is excellent phone tracking software available at a reasonable price compared to other options on this list. Core features of SpyEra include:. You can also install it on BlackBerry and Symbian devices. Remotely Activate the Microphone: SpyEra lets you remotely activate the microphone on the phone to listen to surrounding noise — including any ambient noise in the environment.
Access All Media Files: Remotely access all media files on the target device, including photos and videos. Phone Call Monitoring and Recording: Remotely monitor and record phone calls made over the device. Overall, SpyEra is ideal for remote call monitoring and recording. The ability to activate the microphone to listen to ambient noise can also be helpful.
Mobile Spy is designed as monitoring software for parents and employers. It comes with an advanced dashboard that lets you monitor all activity remotely. You can silently watch text messages, GPS locations, call details, photos, and social media activity, for example. Parents can also monitor all phone activity through the admin panel. Monitor Everything: Like all good phone tracking solutions, Mobile Spy lets you track virtually all device activity. The admin panel provides an overview of location history for the device as well as browsing history, text logs, and call logs. Powerful Location Tracking: Want to get an alert when your teen leaves a specific area?
Mobile Spy has advanced geofencing and location tracking features for precisely that reason.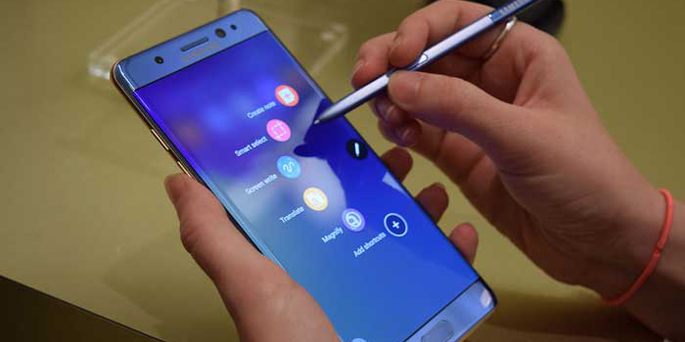 Developed by Retina-X Studios, Mobile Spy is one of the most popular software solutions on this list. If you install Mobile Spy, then the device will have a notification alerting the user that Mobile Spy is monitoring device activity. TheTruthSpy is a phone tracking application launched in It provides essential monitoring at a higher price than most other options on this list. You can track multiple devices, including smartphones, PCs, and tablets.
The software can be a bit more complicated to use than other options on this list — particularly when compared to parent-friendly competitors like Mobile Spy.
However, TheTruthSpy makes up for this complicated UI with robust features including all of the following:. Ambient Noise Recording: Silently activate the microphone remotely to listen to ambient sounds around the target device.
Spying Software Used on Samsung Phones
Real-Time Location Monitoring: Track the location of the target smartphone in real-time. View in real-time location changes throughout the day. View Texts and Messaging History: Like most monitoring apps on this list, TheTruthSpy lets you monitor texts, messaging app data, and other information.
Sometimes, a user may change the SIM card to avoid detection temporarily. Overall, TheTruthSpy is one of the least reputable manufacturers on this list. Nevertheless, TheTruthSpy provides features similar to other options on this list — albeit at a significantly higher price than most of its competitors. You can monitor WhatsApp chats and other messaging data. You get a detailed report on location information throughout the day. The software is available for Android and iPhone, and a live demo is available online.
How to Spy on Samsung Galaxy S8 Mobile
Overall, XNSPY is one of the top phone monitoring software solutions on the market today — and the price is surprisingly affordable compared to other options on this list, especially considering the robust features available. It works on both jailbroken and non-jailbroken devices as well as rooted and non-rooted Androids.
Samsung spy software, Samsung spy, Samsung spy app, Samsung phone spy.
iphone 6 Plus spyware without jailbreaking;
telephone spy ware.
mobile spy iphone 8 vs galaxy ace!
mobile spy uninstall android.
spy on text messages android.
You can also record all calls made on the device. Control Device Activity Remotely: XNSPY lets you remotely lock a phone, take a screenshot, implement usage time restrictions, and remotely control the device in other ways.
Best Way to Spy on Samsung Galaxy Note 10 Remotely
The app has all of the features you could expect in a tracking solution — and more. The software is straightforward to use. Finding fault with this software is hard. Consider all of the following before you buy spy phone software for iOS or Android:. Typically, you download the mobile app onto the device. We are always looking for the new technologies that can make our life run smoother. No doubt Smartphones are one of the most important devices that we can use to help with our lives. Alas, it is also adding fuel to the fire of infidelity and inviting the predators, which is causing damage to the humanity.
So, it is quintessential to monitor the cell phone of our loved ones. Spymaster Pro, a mobile monitoring app that let you spy on any Android or iPhone. This intelligent application is best for stealth spying.